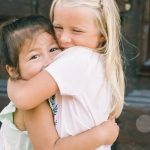 Join Dr. Barry Forer along other HELP staff on March 2 for a special webinar, exploring CHEQ data collected in fall 2022, as well as over the last four years, and what it reveals about the experiences of young children and their families across BC.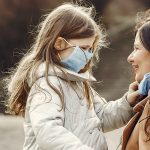 The CHEQ 2022 COVID-19 Rapid Report summarizes the data collected from parents and caregivers of kindergarten children in both the fall of 2021 and 2022, with the inclusion of additional questions about the impact of the COVID-19 pandemic on their experiences.
Orphée Tamba is a Ph.D. student at UBC's School of Population and Public Health and the Human Early Learning Partnership (HELP). Tamba's current contributions to the analysis and knowledge translation of the various HELP tools within the Child Development Monitoring System include a special interest in exploring the social determinants of health and other factors associated with the developmental trajectories of children in sub-Saharan Africa and those of children in Canada.